The Company
Where events turn into celebrations
We believe all events have a purpose, whether you're celebrating a birth, a wedding or a brand launch. Pink Diamond focuses on bringing this to life, creating and delivering events that become timeless memories long after they're completed.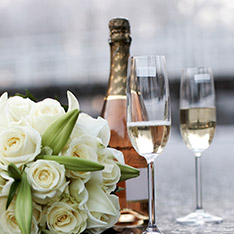 SOURCING YOUR PERFECT VENUE
We will find the perfect venue to host your event, whether it is a beautiful wine farm or a sophisticated hotel.
Conceptualising and customising
We will bring every detail of your event ideas to life and will work closely with you to create a customised event where every detail is taken care of.


Turnkey events for effortless planning
We deliver turnkey events that epitomise the very best of pre-planning. All you have to do is arrive.
Effortless décor and design
We source unique décor items from countries as exotic as China to ensure your event is a reflection of your individual ideas.


Music and entertainment
We will help you source the perfect music accompaniment to your event – whether you're looking for jazz or a classical ensemble, we will book South Africa's very best entertainment talent.
The Team
Our team consists of dedicated professionals with extensive event planning experience.
We work closely to create unforgettable events for all our discerning clients.